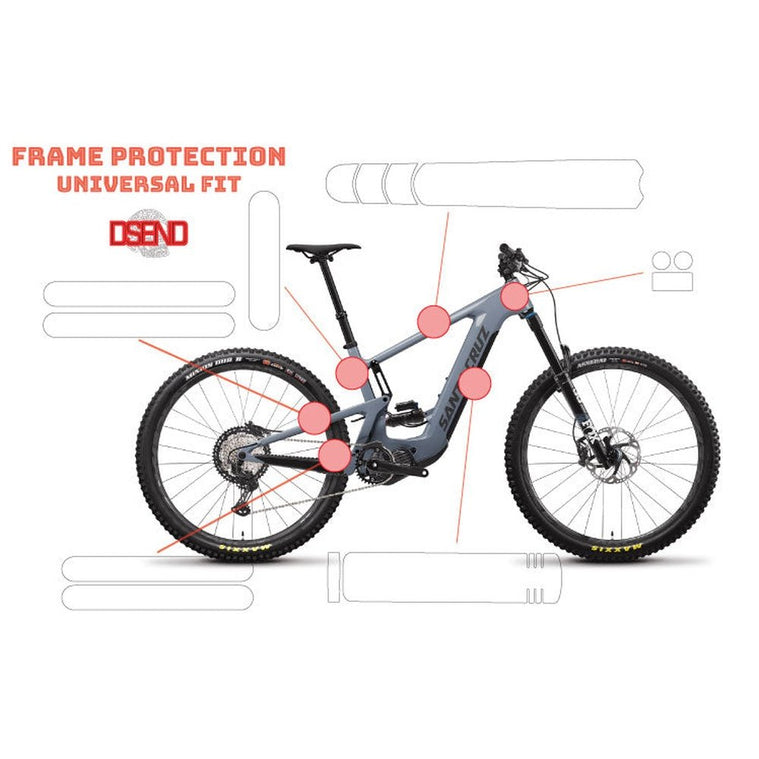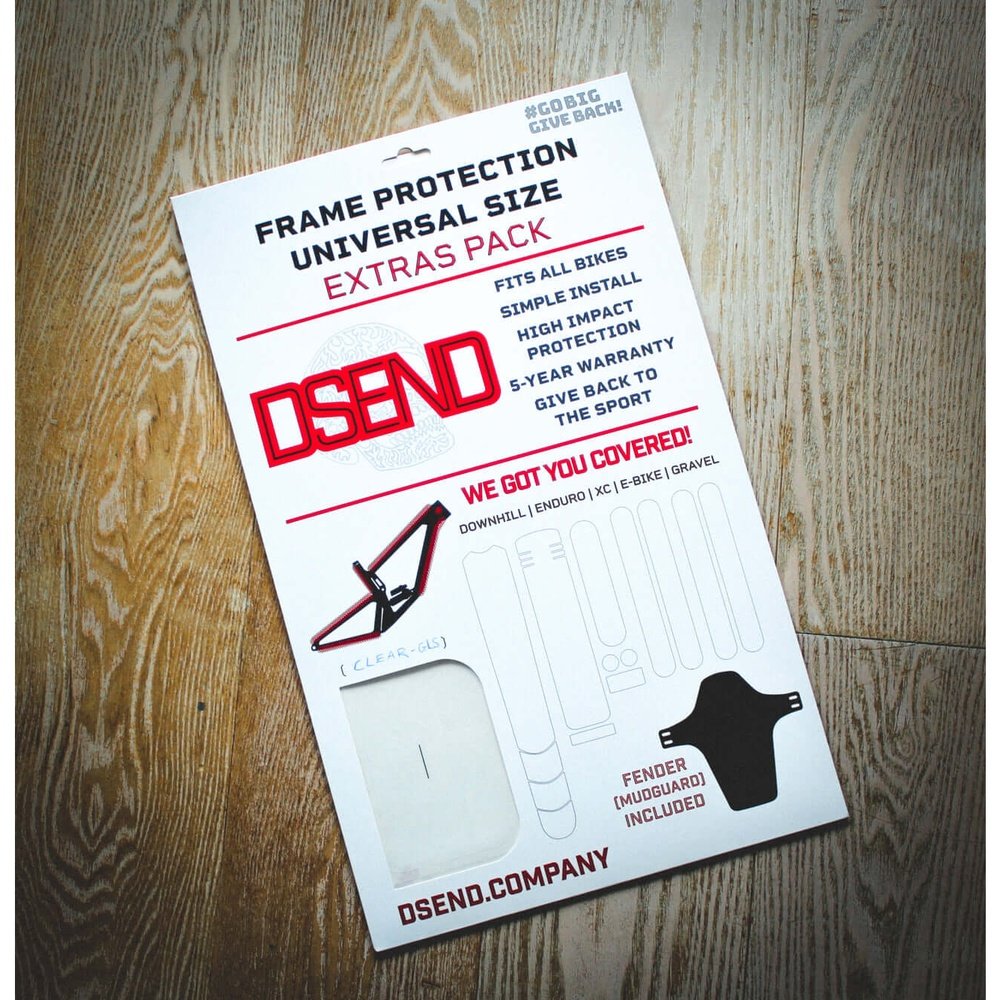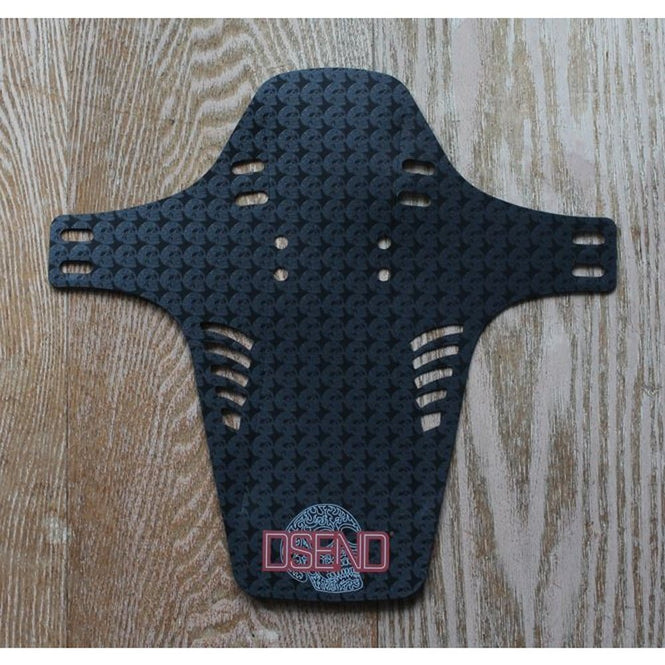 E-Bike Frame Protection (Full Kit + Fender Pack)
---
This kit includes our DSEND Black  fender / mudguard for the ultimate stone chip protection!

Bigger size kit that covers E Bikes but also universal fit for all bikes (Downhill, All Mountain, Enduro, XC).

Defends your frame against stone chips, cable rubs, shuttle runs and daily wear and tear.

Simple and quick application of protection you can do at home. No wet mess install.

Battle tested by riders on trails all over the world. From icy ridges to steamy jungle trails. We've saved hundreds of scratches and frame damage over time. Now you can too.

Specifications

12 pre-cut pieces in total for all over protection.
Pieces include: Top Tube (1), Down tube (1), Chain stays (2), Seat stays (2), Seat post (1), cable rub hot spots (2), spare pieces (2) and extended pieces for larger bikes (3).
Perfect combination of strength vs flex to wrap in tight places but still give full protection.
Long lasting protection from industry leaders in high strength protective film.
Non-abrasive adhesive that sticks on super tight but can be easily removed if required.
Non-yellowing material that lasts and won't peel up.

Bonus! Every purchase gives back!
We donate a portion of proceeds from every online purchase to local mountain bike related clubs, communities, charities etc. So if you are a member of a club or bike related group and are looking to raise funds, head to our Community page to get some cash for your club! 

Plus!
👉 5 Year Warranty
👉 60 Day No Questions Asked Returns
👉 Worldwide Shipping Options
👉 100% Secure Checkout
🙌 Independently Rider Owned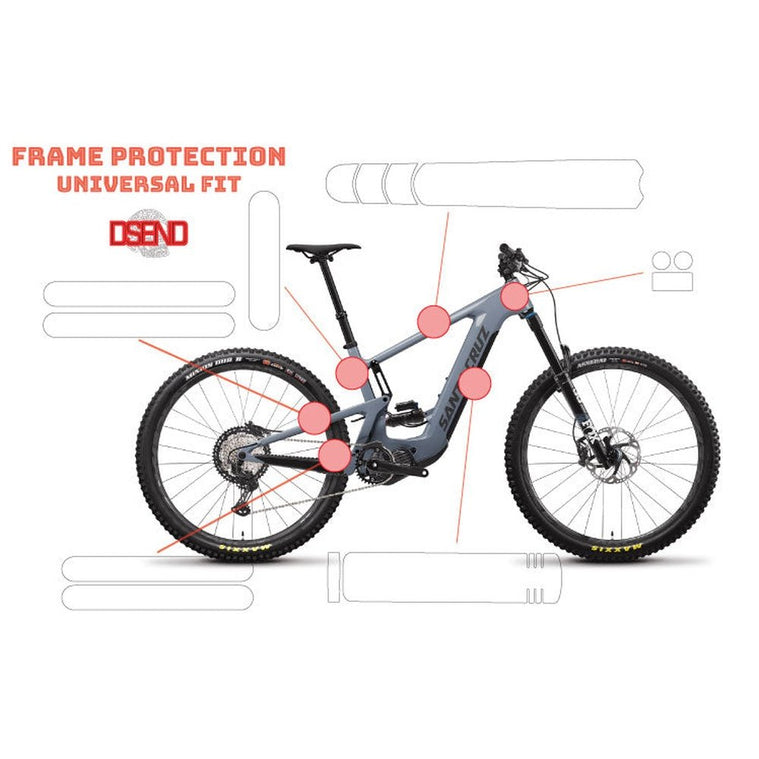 Recent Product Ratings
Leave us a review?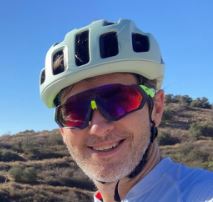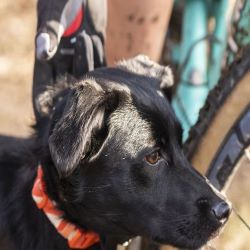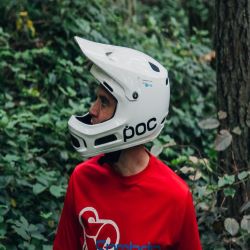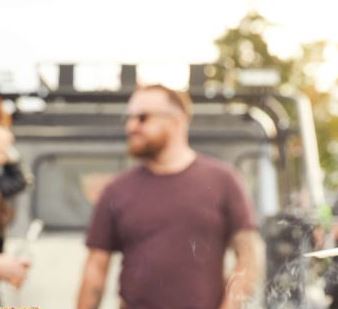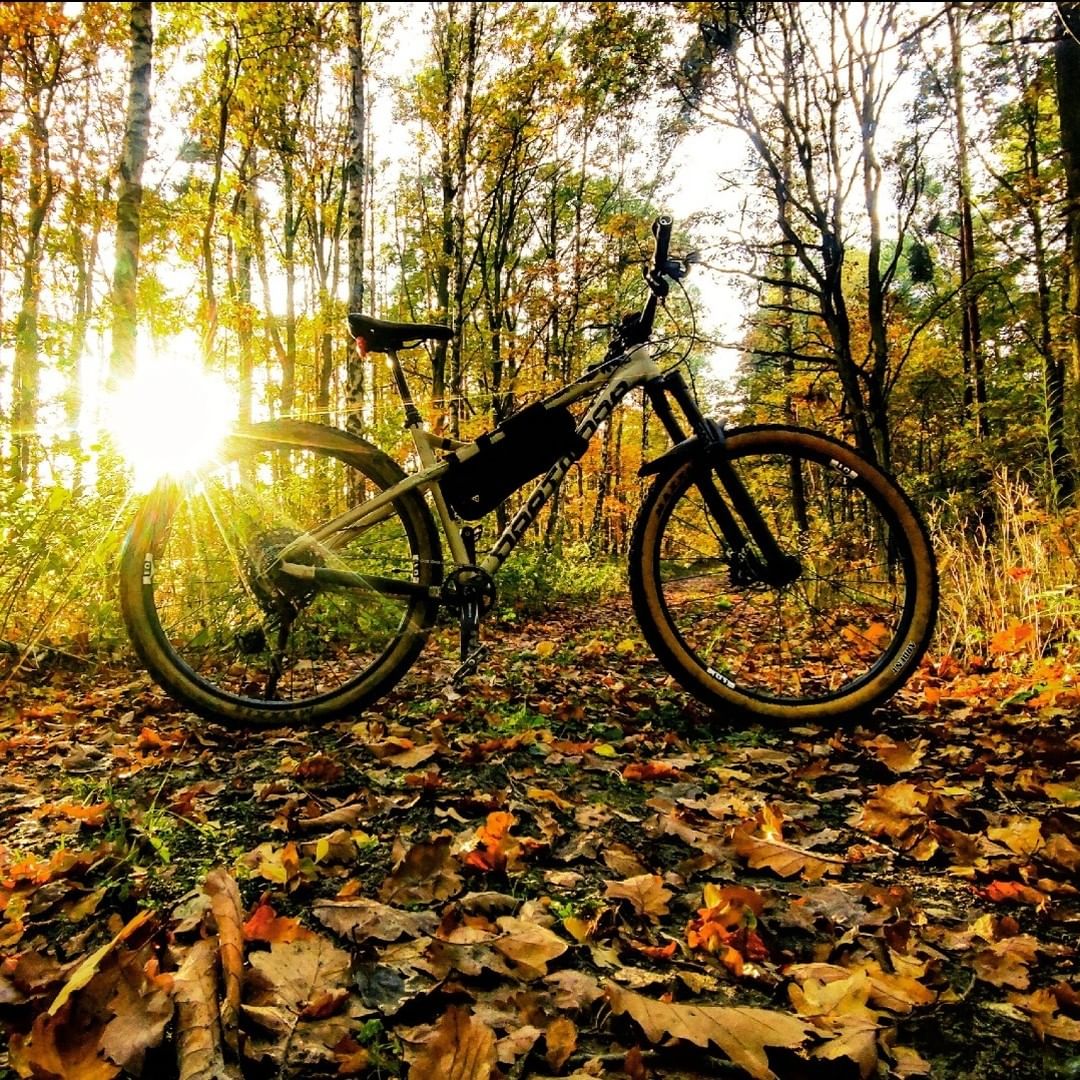 Member of a club or trail building association?
WE ARE COMITTED TO SUPPORTING CLUBS & TRAIL BUILDERS.
DSEND commits to provide grassroots support for mountain bike clubs & trail associatoins all over the globe. With every puchase we #GoBigGiveBack. Head to our Community page to find out how you can benefit just by buying our products.
This product has no reviews yet.